Class of 1956
Presenting the book MEN OF HONOR to Washburn High School
Honoring Lieutenant General Martin L Brandtner (Class of 1956)
"While serving as Commanding Officer, Company D, Marty was wounded in action and was twice awarded the Navy Cross, the
nation's second highest award for valor in combat. He is one of only two Marines to earn that distinction in the Vietnam War."
Select each picture to view a larger image.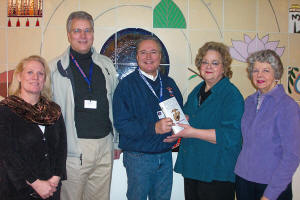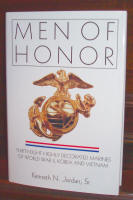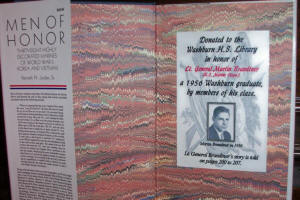 United States Marine Corps Web Site Page About Lieutenant General Martin L Brandtner
Letter from Lieutenant General Martin L Brandtner (Class of 1956)